Services Provided
Korean to English Translation of Legal Documents
English to Korean Translation of Legal Documents
Since our inception in 2007, we have provided English / Korean translations of the following types of documents to top U.S. law firms:
Discovery Documents Involved in Corporate Litigation (patent infringement, antitrust, product liability, contract, etc.)
Depositions
Complaints & Pleadings
Court Decisions
Patents
Wills & Trust Documents
Policy / Legislative Documents
Merger & Acquisition / Due Diligence Documents
Certified Translation
Upon request, we provide notarized, certified translations in a form admissible in U.S. federal and local courts.
Legal Interpretation (Verbal Translation)
In addition to document translation, we also provide court interpretation and deposition interpretation. Further details can be found in our Korean Interpretation page.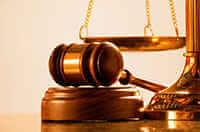 Document Review / Summary
We provide document review and summarization services. Our translators go through Korean-language documents, sort them by relevance, and prepare English summaries.
In-House or On-site
Document translation and document review are usually performed remotely (at our office). Legal interpretation is performed at client locations.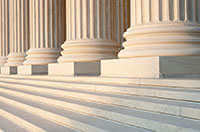 Hourly Billing or Fixed Price
Depending on the nature of the work, we can bill you by the hour or, if cost predictability is important for you, quote a fixed price on a specific batch of documents. In the latter case, we need to examine the pages of the actual documents before giving you a price quote.